Cosmetic surgery information evenings are events that are held by clinics to explain various cosmetic procedures and give a general idea of what would be involved. They are typically free and offer the opportunity to meet a surgeon and discuss your particular concerns as well as have a look around the clinic or hospital.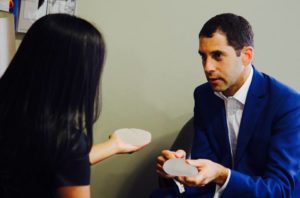 They are a great way to find out a bit more from an expert about what to consider if you are thinking of seeking treatment without having to pay for a formal consultation. You'll get the opportunity to meet the surgeon one-to-one and get an instant first impression. It is important to feel relaxed and comfortable with the surgeon that you choose.
Typically there is a short presentation with the opportunity for mini-consultations. For those who are sociable, you will get the chance to meet like-minded people. However, if you want the experience to be more private, then this can be arranged for you.
So a cosmetic evening should be a chance to dip your toes in the water without commitment. Surgery can be a life-changing decision so it is important to have a chance to find out more before you commit to paying for consultations or treatment.
Please check the Blog & News page of our website for information on upcoming events, or like us on Facebook to keep up to date with what is happening at Yours Sincerely Aesthetics.