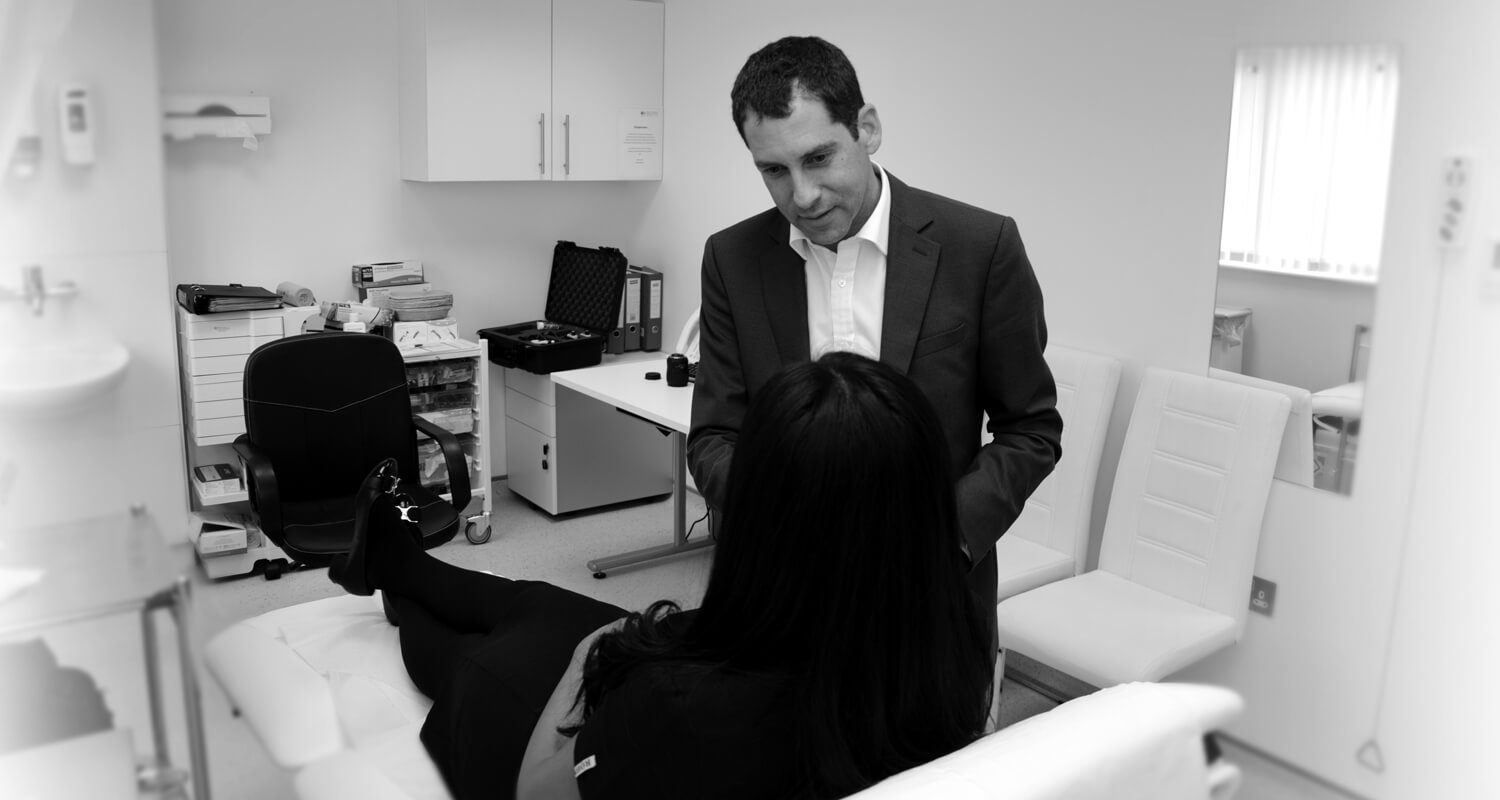 What to expect: your journey
---
Once you have contacted us you will receive a call from the practice coordinator and you will be invited for a face to face consultation with Mr Fattah. In this consultation you will have the opportunity to discuss your aims and a number of options will be presented to you for you to decide what works best for your lifestyle.
You will then have a second consultation after a two-week cooling off period to ensure you have time to evaluate the discussion. At the second consultation you will have an opportunity to explore specific questions and make a choice if you feel ready. If not, you are welcome to return anytime.
If you want to go ahead with surgery, a date will be arranged and a preoperative evaluation will be performed.
After your surgery all your post-operative consultations will be with Mr Fattah, ensuring personalised care from start to finish.
What is a plastic surgeon?
A plastic surgeon is one that is trained in numerous techniques to deliver best results in different situations; the term comes from the Greek term meaning "to mould" and their aim is to restore form and function to as normal as possible. Unlike many other surgeons, Plastic Surgeons are not limited in expertise to a specific part of the body; they are trained to work in all areas using a "toolbox" of specialised techniques to help their colleagues deliver the best results.
As such, Plastic Surgeons are often called in by other specialties to deal with complications and difficult cases.
What is a cosmetic surgeon?
A cosmetic surgeon is a surgeon of any background that performs surgery to improve appearance. In many clinics cosmetic surgery is performed by surgeons such as General Surgeons performing breast surgery ("Breast Surgeons"), Ear Nose and Throat or Oral and Maxillofacial Surgeons performing facial surgery ("Facial Plastic Surgeons") and Ophthalmologists performing eyelid and brow surgery ("Oculoplastic Surgeons").
Like all trades, there are good and bad surgeons; surgeons from other specialties are not "worse" than Plastic Surgeons, but only Plastic Surgeons are trained from the start to apply aesthetic sensitivity in their day to day reconstructive work as well as their cosmetic surgery. It is more important to choose an experienced and qualified surgeon than any specialty or company.
Find out as much about your surgeon as possible: Do they have an NHS Consultant post? The selection process to become an NHS consultant is demanding and thorough, so this in itself also provides a degree of reassurance when choosing your surgeon. Are they a member of BAPRAS? Next, go onto the General Medical Council website to see whether they're on the specialist register for plastic surgery and that all their qualifications are current: Your "kite mark" for a plastic surgeon should be the FRCS(plast)
Once you've had a consultation, ask yourself, "do you like your surgeon?" You could potentially spend six months to a year with that doctor and if you don't get on with them, that period is going to be difficult to get through. A good relationship pays dividends in terms of putting your mind at ease and giving you confidence in the advice you receive. You should feel relaxed enough to ask any questions you need before making a decision to have surgery.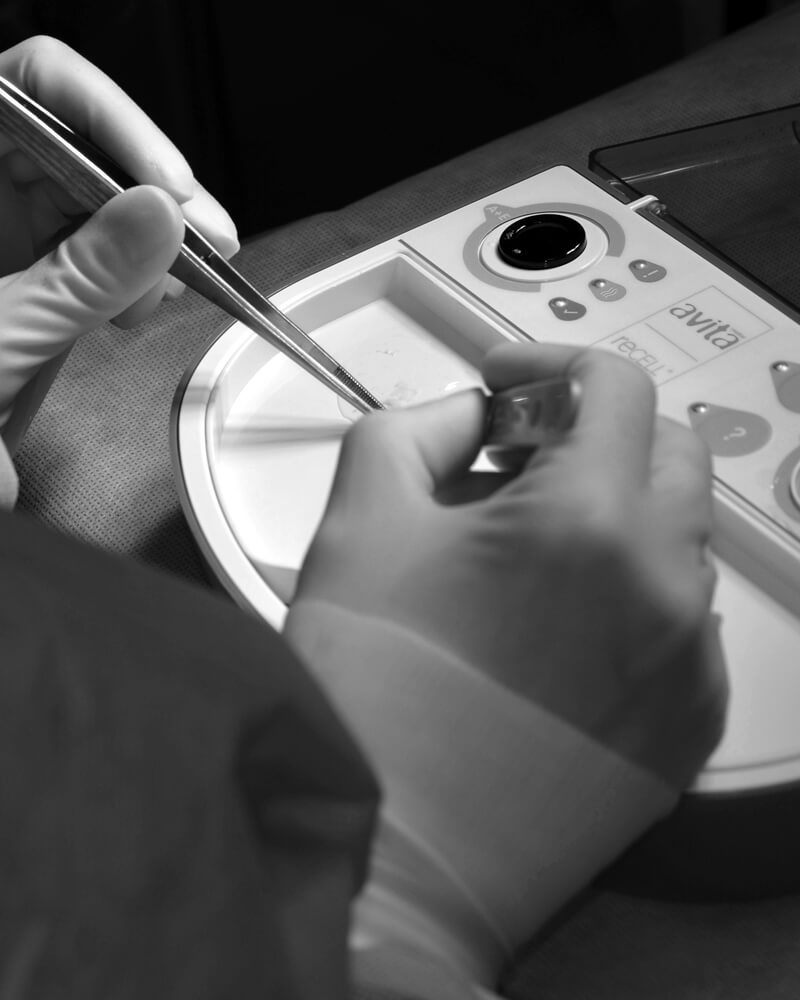 What do all the qualifications mean?
---
Doctors have many qualifications, some of the more common ones are summarised here:
FRCS: Fellowship of the Royal College of Surgeons. Older surgeons will have only this qualification, in the 1990s it was replaced by the MRCS and a completion examination for each specialty:
• MRCS: The first exam taken by doctors entering surgical training
• FRCS(plast): Has passed the completion exam relating to plastic surgery
• FRCS(ORL): Has passed the completion exam relating to ENT surgery
• FRCS(Opth): Has passed the completion exam relating to ophthalmology
• FRCS(Gen Surg): Has passed the completion exam relating to general surgery
• FRCS(OMFS): Has passed the completion exam relating to oral and maxillofacial surgery
MB, BChir , MB BS, MB BCh:
This is the basic medical degree, it does not mean you are able to practice medicine, only the GMC registration confers that.
MD:
In the UK it is a 2 years research degree (Doctor of Medicine) in North America and Europe it is the basic medical qualification just like MB BS.
PhD:
The highest degree awarded by a university. It means the candidate undertook a minimum of three years of post-graduate self-directed research and is the basic qualification for a university academic.
BAPRAS:
The British Association of Plastic, Reconstructive and Aesthetic Surgery. This is the association that acts as the voice of the majority of UK Plastic surgeons and aims to educate surgeons and public alike.
EBOPRAS:
The European Board Examination in Plastic Surgery was first in 1994. It aims to promote the harmonisation of standards in European countries as it is well known that the standards vary widely. The UK's own FRCS exams are widely regarded as more rigorous.
GMC General Medical Council:
The body that regulates doctors, issues their licence to practice and sets standards for all UK doctors. Any doctor you see should be GMC registered and you can check this on their website.
Our fees vary in accordance with type and complexity of each procedure. You will receive a quote for your procedure after your consultation. Our package fees include all follow up appointments following your surgery or procedure, and we encourage you to return as often as you require. Our prices are in line with current industry standards, and reflect our excellent clinical results and personable service.
Yours Sincerely Aesthetics bills directly to private insurers to cover all or part of your surgical costs if you are eligible (and dependent upon your cover). We request that you are able to provide your insurance policy details at your first consultation. For more information regarding insurance rebate, please contact your insurer.